HP Partnership
The Social&Creative Community (2019-2022) is supported by a partnership of Mediterranean actors with different skills and expertise useful for the community building and the implementation of the planned activities.
APULIA REGION - ITALY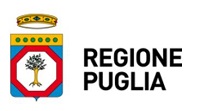 Apulia Region - Department of Economic Development, Innovation, Education, Training and Employment is the Lead Partner of the Consortium both of the first and the second generation of the horizontal project featuring the Social&Creative Community. It is the Italian lead region in Smart Specialisation and public procurement of innovation. Apulia Region is also the owner of an ERDF funded programme of Living Labs development in the region that has promoted, between 2012 and 2014, the birth of about 100 new Living Labs, most of which candidated to become ENoLL members.
Website http://www.regione.puglia.it/
AGENCY FOR ECONOMIC DEVELOPMENT OF CITY OF PRIJEDOR - BOSNIA AND HERZEGOVINA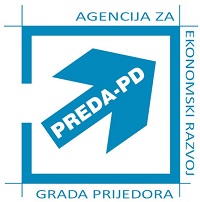 Established in 2003, the Agency for Economic Development of City of Prijedor (PREDA-PD) is one of the leading development organizations in Bosnia and Herzegovina has widely defined mission with main focus given to entrepreneurship, support to competitiveness of small and medium enterprises (SME) and attraction of investments. Agency PREDA-PD offers set of services primarily for domestic and foreign companies, investors, exporters, matchmakers and additionally, services for local authority representatives. PREDA provides its users high quality solutions that are connected to their business needs and are implemented with clear investment strategy in mind.
Website http://www.predaprijedor.com/
EUROPEAN NETWORK OF LIVING LABS - BELGIUM
The European Network of Living Labs (ENoLL) is the international federation of benchmarked Living Labs in Europe and worldwide. Founded in November 2006, ENoLL counts today over 150 active Living Labs members worldwide, including active members in 20 of the 28 EU Member States, 2 of the candidates and it is present in 5 continents in addition to Europe. ENoLL provides co-creation, user engagement, test and experimentation facilities targeting innovation in different domains. As such, ENoLL is well placed to act as a platform for best practice exchange, learning and support, and Living Lab international project development.
Website https://enoll.org/
GELLIFY IBERIA - SPAIN
GELLIFY is the innovation platform that connects high-tech B2B start-ups with companies to innovate processes, products and business models, providing investments and the know-how of experts specialized in software enterprise and SaaS products. GELLIFY works as an ecosystem, by providing a phygital space (platforms, Hub, events, and knowledge experiences) to discover and interact with content, solutions and partners; acting an innovative partner for investors aiming at generating value in the real economy by selecting digital startups that are helped with investments, skills and access to the market; supporting large companies looking to create repeatable and scalable innovation through open programs and the latest digital services and products; assisting start-ups along their growth path through investments, proprietary capacity building model (gellification process), access to market.
Website https://www.gellify.com/iberia
INSTITUTE OF ENTREPRENEURSHIP DEVELOPMENT - GREECE
The Institute of Entrepreneurship Development (iED) is a Greek research organization committed to the promotion of innovation and the enhancement of the entrepreneurial spirit. For over fifteen years, we have developed research and provided innovative solutions that facilitate the growth of healthy entrepreneurship and promote employment.
Website https://ied.eu/
MINISTRY OF ENERGY, TRADE AND INDUSTRY - CYPRUS
The Ministry of Energy, Trade and Industry of Cyprus has a mission to design and implement policies in the fields of energy, trade, industry, competition and consumer protection in order to rationally utilize indigenous energy resources, ensuring Cyprus's energy supply, and the promotion of renewable energy sources and energy saving, the strengthening of entrepreneurship, competitiveness and innovation, the stimulation of investment, the improvement of business environment and the effective protection of consumers and competition.
Website http://www.mcit.gov.cy/
UNIVERSITY OF BARI - DEPARTMENT OF COMPUTER SCIENCE - ITALY
The Department of Computer Science of the University of Bari Aldo Moro was born in 1984 to support the transition process from today's reality to a society based on Information and Communication. The Department's strategy is based on three axes: advanced research for the study, development and application of new computer science methods and techniques; technological transfer via projects for the development of external collaboration, in order to guarantee the continual flow of research results from the university towards the end-users and to allow the use of emerging technologies; university education through courses for Bachelor's Degrees, Master's Degrees and Doctorates. The Department has about 50 teachers and many national and international research projects.
Website https://www.uniba.it/ricerca/dipartimenti/informatica
UNIVERSITY OF RIJEKA - FACULTY OF ECONOMICS AND BUSINESS - CROATIA
Faculty of Economics and Business in Rijeka (EFRI) is a public institution of higher education, founded in 1961. EFRI organises and carries out undergraduate/graduate/doctoral (3+2+3) and the postgraduate specialist studies with corresponding ECTS scoring system, according to Bologna. EFRI participated in various international projects, applying for funds within IPA, ESF, FP7, SEE Transnational and lifelong learning programmes, especially within the European LLP Jean Monnet programmes, and are a member of AACSB, EFMD, working hard to get EFMD, EQUIS and AACSB accreditations. Since February 2020 EFRI is awarded with EPAS accreditation for its International Business study program, which is hled completely on English. Since 1971 we are continuously publishing a scientific journal, abstracted and indexed in WoSCC, EconLit, Scopus and other relevant databases.
Website https://www.efri.uniri.hr/en
---
The first generation of the Social&Creative Community (2016-2019) was featured by the horizontal project TALIA - Territorial Appropriation of Leading-edge Innovation Actions thanks to a consortium composed of 6 Mediterranean partners: Apulia Region (LP, Italy), Agency of Economic Development of City of Prijedor (Bosnia and Herzegovina), Consorcio Fernando de los Rios (Spain), European Network of Living Labs (Belgium), Union of Hellenic Chambers of Commerce (Greece), University of Bari - Department of Computer Science (Italy).